Climate Change
Fueling the Tiger Cubs: How Southeast Asia's Media Is Covering Coal's Last Frontier
Media Analysis
New research from young journalists in Vietnam, Thailand, Malaysia, Indonesia, and the Philippines analyzes the coal and clean energy media narratives that are shaping national energy debates in Southeast Asia.
Updated January 2021
A shift away from coal and toward clean energy sources to power the developing countries of Southeast Asia is essential to slowing climate change.
Ten journalists in five Southeast Asian countries set out to answer to this question as part of a multi-country media analysis commissioned by the Stanley Center and produced by Climate Tracker. After many months researching energy-related reporting in their countries, focusing on coal and clean energy media narratives dating back to January 2019, their findings have been published in a series of reports under the banner "Fueling the Tiger Cubs: How Southeast Asia's Media Is Covering Coal's Last Frontier."
Did you know?
Tiger Cub Economies refer to the five developing countries in Southeast Asia that are the focus countries of this analysis: the Philippines, Vietnam, Thailand, Malaysia, and Indonesia. The term is an extension of the original Four Asian Tigers: Singapore, Taiwan, South Korea, and Hong Kong.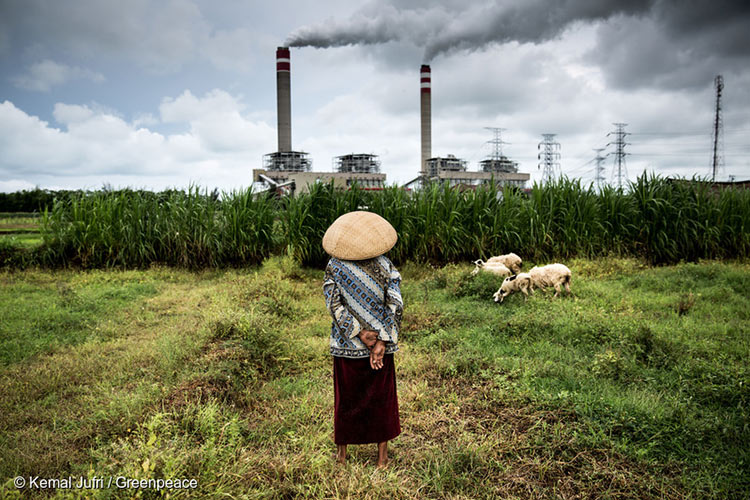 Altogether, the research and analysis resulted in five national reports with key themes synthesized in a regional comparative analysis. The reports are intended to help journalists, media organizations, clean energy advocates, and other stakeholders better understand the current energy reporting landscape in order to develop more effective and targeted interventions and actions to improve clean energy narratives in the region.
As each report was released, the Stanley Center and Climate Tracker gathered input on possible action steps that diverse stakeholders can take to strengthen and shift coverage in ways that better position the region to choose a clean and more climate-friendly energy path. This consultation informed a regional action plan, the final report in the series, which includes challenges and opportunities for action and a roadmap of specific action steps that could be pursued in 2021 and 2022.
All reports and translations—as well as event recordings and special podcast episodes—are published below and on Climate Tracker's website.
REGIONAL REPORT & ACTION PLAN
Fueling the Tiger Cubs: Challenges and Action Points for Energy Reporting in Southeast Asia
Mai Hoang
This action plan is a resource for journalists, newsrooms, journalism support organizations, funders, and clean energy advocates looking for constructive ways to shift and strengthen media coverage that aligns with climate goals in Southeast Asia.
DOWNLOAD ACTION PLAN

Coal and Renewable Energy Reporting in Southeast Asia: A Multicountry Comparative Analysis
Mai Hoang
Executive Summary
This regional report analyzes energy-related media coverage in five countries across Southeast Asia to identify specific media narratives that shape the national debates on an energy transition. The report is available in English via the button below, as well as in each language of the countries examined (Filipino, Vietnamese, Thai, Malay, and Indonesian).
DOWNLOAD REGIONAL REPORT
NATIONAL REPORTS & MULTIMEDIA
Philippines
Thailand
Malaysia
Indonesia
Regional Report Virtual Event