Climate Change
Young journalists investigate media coverage of coal and clean energy in Southeast Asia
Programs
Ten journalists from Vietnam, Thailand, the Philippines, Indonesia, and Malaysia will analyze how media in their countries are covering clean energy issues and identify opportunities to strengthen future reporting.
In Southeast Asia, there has been a strong narrative that "coal is king" and that countries across the region will inevitably rely on coal power to meet rising energy demands.
According to the International Energy Agency's Coal 2019 Report, coal accounts for almost 40% of electricity generation and more than 40% of energy-related CO2 emissions worldwide. Asia's share of global coal power generation climbed to almost 80% in 2019, and much of that increase has come from Southeast Asia, led by Vietnam and Indonesia.
In order to hold global temperature rise to 1.5C, countries in Southeast Asia will have to transition away from coal and other fossil fuels and towards clean energy—and, in effect, reject a pervasive perception that fossil fuels are cheaper and more accessible than renewable energy sources.
In this context, the ways that journalists and news organizations cover and frame coal and clean energy stories in the region play an influential role. Decisions about what to cover and how, who to talk to and quote, and how much news space to give clean energy themes shapes public and policymaker views about the region's energy future. Knowing that English-language media monitoring does not reflect the news that most people consume in native languages in the region, the Stanley Center has partnered with Climate Tracker to explore how the media within key Southeast Asian countries are covering coal and clean energy.
As part of this collaboration with Climate Tracker, we are commissioning research and analysis of national energy narratives in five target countries: Vietnam, Thailand, the Philippines, Indonesia, and Malaysia. The research includes both desk-based research and extensive interviews with local journalists and national editors in each country. The resulting analysis will not only map out the ways that journalists and media organizations have been reporting on coal and clean energy-related issues in different country contexts in the region, but also identify barriers to strengthening and sustaining coverage.
After an open call for applications for in-country researchers with media analysis and/or journalism experience and a two-week training course led by Climate Tracker for the top 31 applicants, the five lead researchers and five additional researchers were selected at the end of July.
The lead researchers are:
The additional researchers are: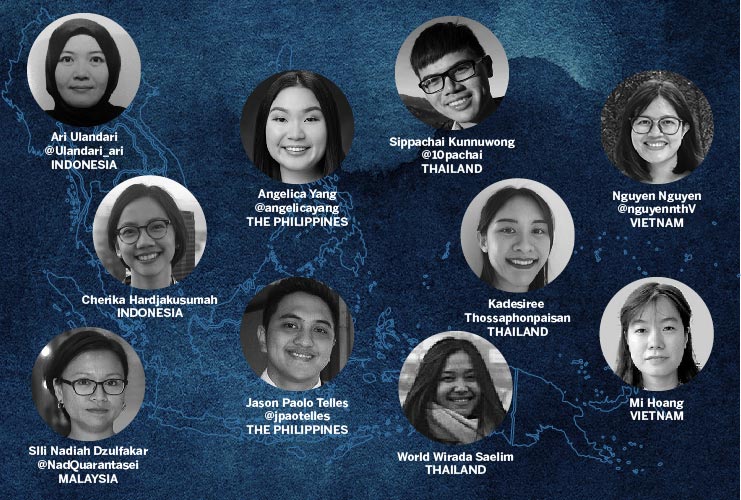 Want to know more about them? Check out the impressive bios of these young climate journalists in Southeast Asia on Climate Tracker's website.
They will carry out their research over three months, with guidance from Climate Tracker, and their work will be published this fall in a series of national-level reports as well as a regional report summarizing and comparing national findings. Additionally, researchers will identify gaps and opportunities for strengthening coverage, developing recommendations or "action plans" for journalists covering coal and clean energy over the next few years.
The Stanley Center and Climate Tracker aim to use these findings and action plans to inform future collaborative programming efforts and will share with clean energy-focused advocates and other journalism support organizations actively working in the region to help turn recommendations into action.
Until the research is complete, we invite you to read this article by Climate Tracker's Southeast Asia Manager Mai Hoang, in which she summarizes some of the preliminary research conducted by participants of the training course: "Coal and Clean Energy Reporting Across Southeast Asia in 2020."
?Media research in five Southeast Asian countries— Malaysia, Vietnam, Thailand, Indonesia and Philippines—shows some interesting findings about energy coverage during the first six months of 2020.https://t.co/9E1AAHte0F

— Climate Tracker (@ClimateTracking) July 22, 2020