Mass Violence and Atrocities
Red Flags or Resilience? COVID-19's Impact on Atrocity Risks
Programs
Multimedia commissioning project explores the connections between the coronavirus pandemic and the factors for risk and resilience to mass violence and atrocities.
Updated February 2021
In January 2020, the World Health Organization called the COVID-19 outbreak a Public Health Emergency of International Concern; by March 2020, they had declared the viral disease a pandemic. As an organization focused on upstream prevention of mass violence and atrocities, we very quickly recognized that the massive disruption caused by the pandemic contained similar characteristics to the kinds of "shocks" that can trigger risks for violence. As countries and communities around the world began responding to the virus, however, we could also see examples of resilience and collective action for the common good emerging.
This raised several questions for us at the Stanley Center, which we began to consider alongside others working across the fields of peacebuilding and mass violence and atrocity prevention:
How is COVID-19 impacting factors of risk or resilience for mass violence and atrocities?
What can history and recent developments related to COVID-19 tell us about pandemics as a triggering factor for mass violence?
Where are there opportunities for strengthening structural elements of mass violence and atrocity prevention during and after COVID-19?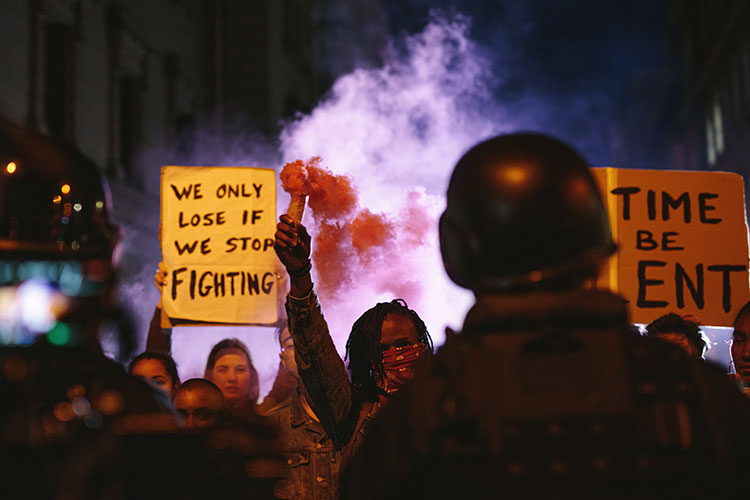 With these questions in mind, the Stanley Center has been organizing a multimedia project examining how the pandemic itself and government responses can either mitigate or contribute to risk factors for atrocities.
Drawing on our experience and networks in both atrocity prevention and journalism and media, we are commissioning a series of pieces that use the UN's Framework of Analysis for Atrocity Crimes and Alex Bellamy's five factors for strengthening resilience as lenses of analysis.
By delving into the pandemic's implications for peace and resilience from various perspectives, this project will build a shared understanding of atrocity prevention for media and policy experts, including those working in the related fields of peacebuilding, human rights, and justice. These commissions also seek to spark conversations among and between these different communities, illuminating how prevention-focused responses to COVID-19 can create mutually beneficial policy solutions across all levels of governance.
This project incorporates a variety of media formats—including written work, photography, video, podcast episodes, and more—to integrate rich and diverse perspectives on these themes. The Stanley Center is publishing all of the project's content on the Red Flags or Resilience site, while authors are able to pitch and publish their content on other platforms and outlets as well.