Climate Change
Reporting the energy transition in Southeast Asia
Programs
Twenty journalists from Southeast Asia traveled to Bangkok to participate in a three-day training focused on the region's shift to clean energy.
Which nation in Southeast Asia gets the highest percentage of its energy from solar power? (Answer: Thailand)
How many of the 10 countries most affected by climate change are in Southeast Asia? (Answer: Four)
How much has the cost of generating power from onshore wind and solar fallen globally since 2010? (Answer: 73% for solar, 23% for wind)
As of 2018, how much of the world's electricity comes from coal? (Answer: ~40%)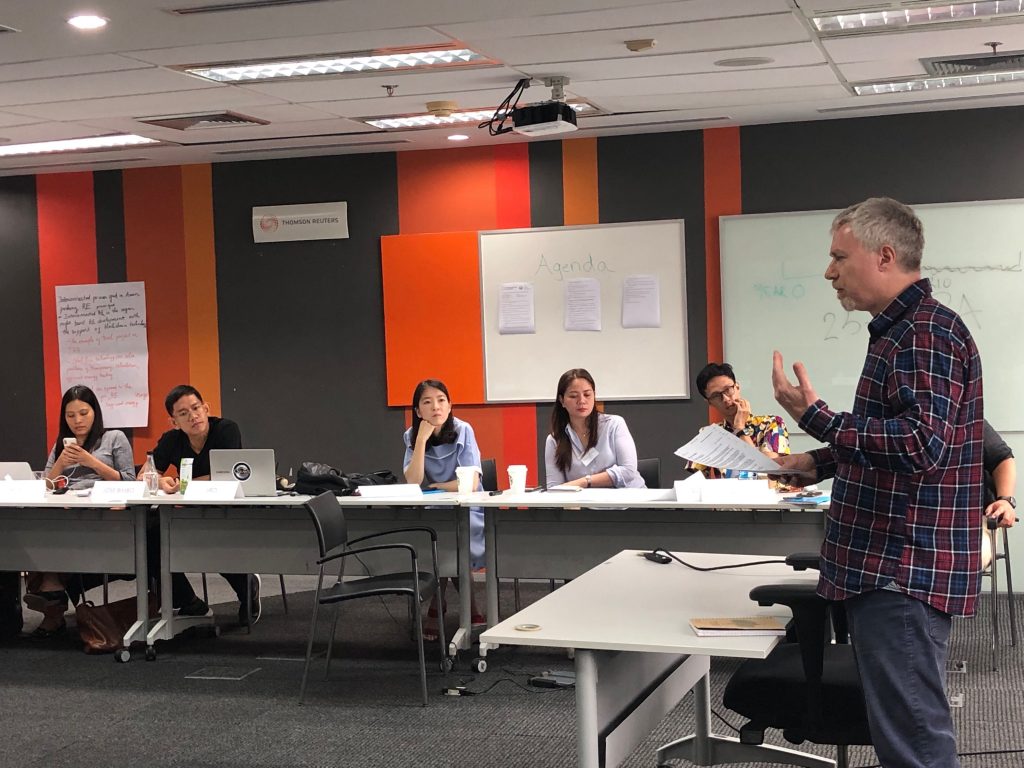 These are a few of the questions that kicked off a training workshop for 20 journalists representing major media outlets in Indonesia, the Philippines, Vietnam, Thailand, Singapore, Malaysia, and South Korea. Co-organized by the Stanley Center and Thomson Reuters Foundation, the training was designed to strengthen coverage of Southeast Asia's shift toward clean energy as the region's economies develop and energy needs expand. By the end of the training, participating journalists had dug into many more questions as they explored wide-ranging challenges and opportunities related to the transition to clean energy, and how best to cover this story for their audiences.
Journalism trainer and Thomson Reuters Foundation Climate News Editor, Laurie Goering, in close coordination with the Stanley Center's journalism and media team, led the training, from June 12-14, 2019 at a Reuters office in Bangkok, Thailand. The participating journalists, primarily covering business, energy, and finance beats, were selected from nominations from regional partners and journalism networks, and from editors based at national media outlets within Southeast Asia.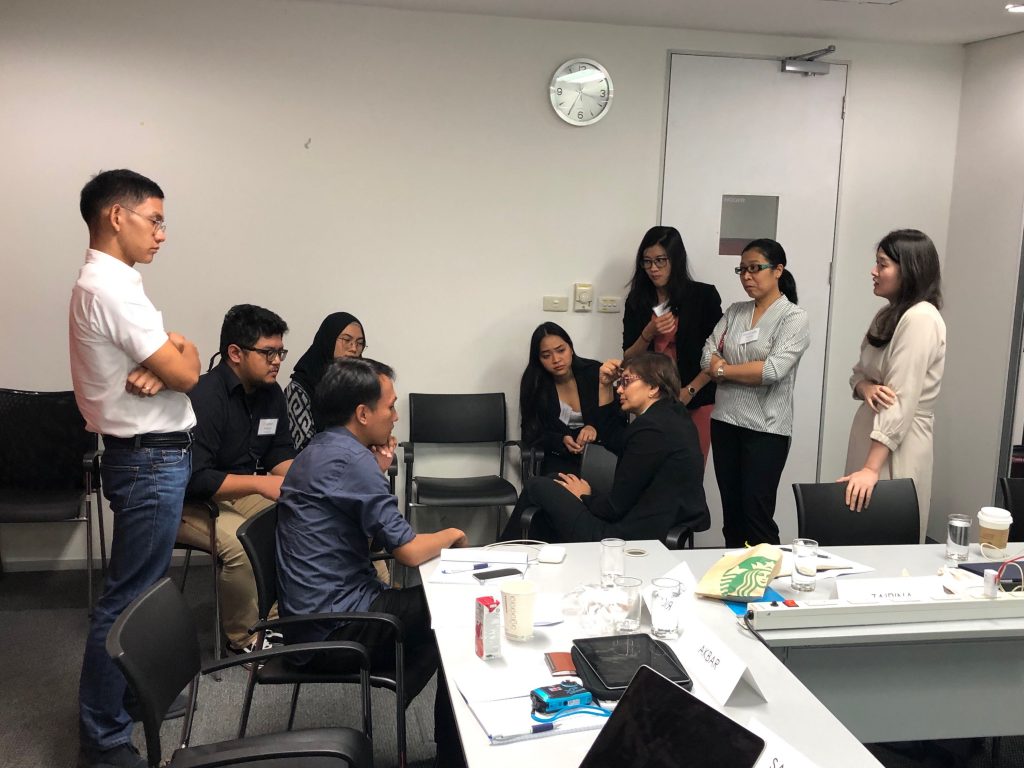 Why do a training like this in Southeast Asia?
In October 2018, the Intergovernmental Panel on Climate Change released a landmark Special Report outlining the impacts of global warming at 1.5°C above pre-industrial levels, and calling for dramatic systems transitions, including a rapid shift from carbon-emitting fossil fuels to carbon-free renewable energy sources. The report underscored that industrialized and developing countries everywhere need to decarbonize their energy systems to meet the objectives of the Paris Agreement and avoid the devastating impacts of warming past 1.5°C.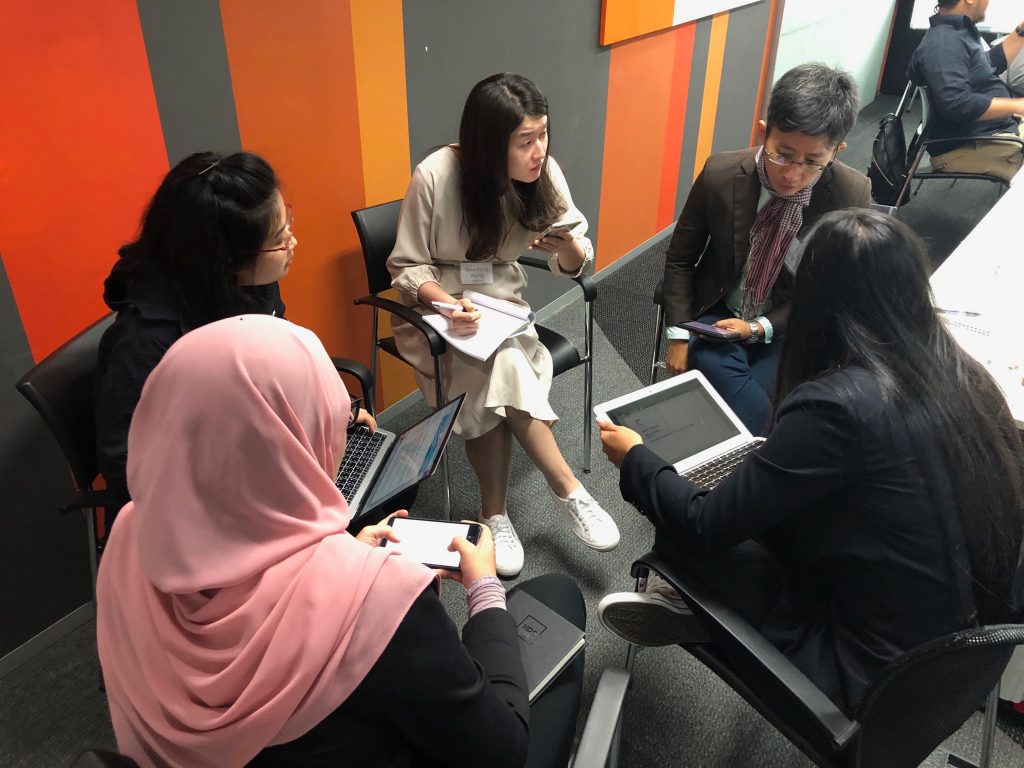 In Southeast Asia, however, according to a report from Climate Analytics, new coal power projects and investments are being planned, which could jeopardize the goals of the Paris Agreement—even while Southeast Asia has vast untapped renewable energy resources. As renewable energy markets have grown globally, clean energy is now cheaper than fossil fuels, which means Southeast Asia could benefit greatly from embracing a transition to clean energy. Journalists—and media attention to these trends—play an important role in informing the conversation and pushing for answers from policymakers and other leaders as countries in the region decide which path they will take to meet their energy needs.
What happened at the training?
Over three days, journalists heard from numerous experts and officials, engaged in journalism-focused discussions and peer-to-peer learning, participated in interactive exercises designed to help them develop story ideas, and attended a field trip to a renewable energy trading platform in the T77 precinct of Bangkok. The journalists walked away with new knowledge, a new network of peers and potential sources, and story ideas that they could pursue immediately and over time.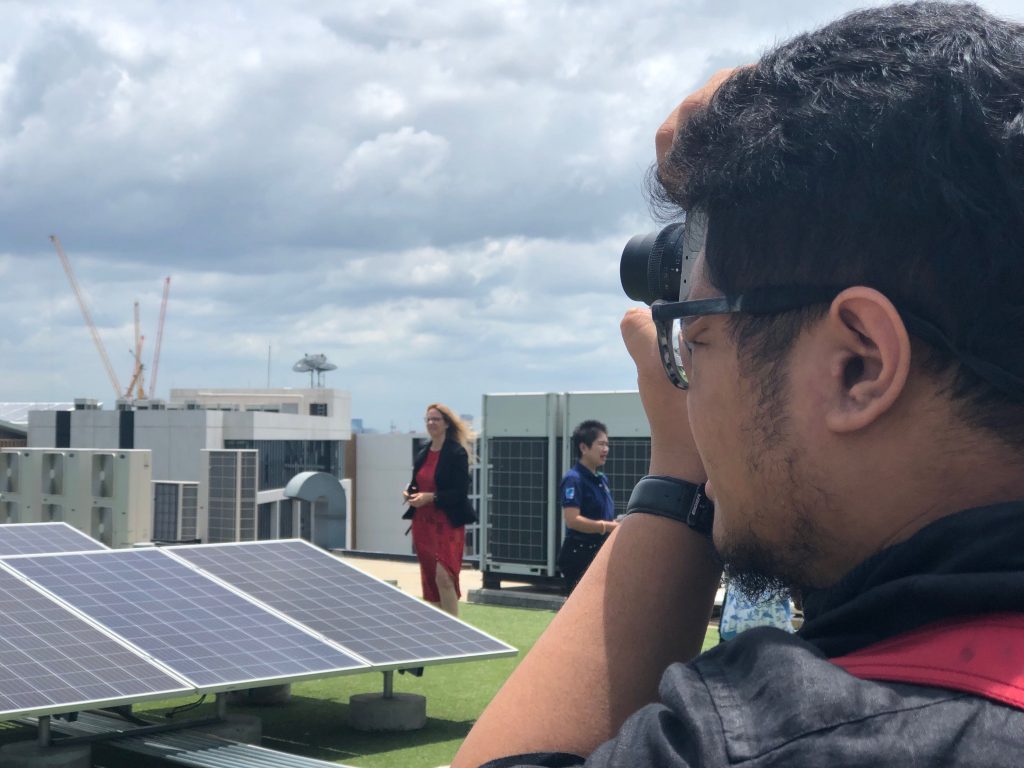 Here are just a few stories written by participating journalists: