Climate Change
Climate Journalism in a Changing World
Programs
Join us on November 10 at 12:10 PM (GMT) for a live—and livestreamed—event from the UN Climate Talks (COP26) in Glasgow, Scotland, featuring journalists from around the world actively reporting on the historic climate negotiations.
COP26 Event—
Journalism in a Changing World: Improving Climate Coverage and Including More Voices
Wednesday, November 10, 2021
7:10 AM New York | 12:10 PM Glasgow | 3:10 PM Nairobi | 7:10 PM Bangkok
Climate change impacts communities around the world in disparate ways. National and local journalists have an important role to play in both helping their communities make sense of global developments and also bringing new perspectives to the climate change discourse from diverse and under-represented voices.
Join us on November 10 at 12:10 PM (GMT) for a live—and livestreamed—event from the UN Climate Talks (COP26) in Glasgow, Scotland, featuring journalists from around the world actively reporting on the historic climate negotiations.
Panelists will include Chinese journalist and policy expert Hongqiao Liu, Brazilian journalist Daniela Chiaretti, Ugandan journalist Fred Mugira, and Earth Journalism Network Asia-Pacific Manager Amy Sim. The discussion will be moderated by international journalist and broadcaster Isabel Hilton, founder of ChinaDialogue.net and former correspondent for The Sunday Times, The Independent, The Guardian, and The New Yorker.
Journalists on the panel will offer examples of how their coverage has helped engage their audiences, contribute to community movements, inform NDCs, and influence their COP26 delegations.
The panel discussion will be livestreamed. A reception for in-person attendees will follow the hour-long panel and Q&A session. Join us at the event in person on November 10 at COP26 or watch it live from anywhere in the world.
Panelists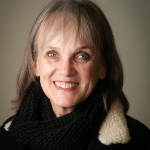 Daniela Chiaretti (@DaniChiaretti). A CCMP fellow in 2008 and 2009 at COP14 and 15, Daniela Chiaretti is a Brazilian journalist and has been an environment correspondent for Valor Economico since 2005, covering every UNFCCC climate conference since 2008. In 2011, she won Brazil's Esso Journalism Award for Scientific, Technological and Ecological Information for a report made while traveling to the Arctic. Chiaretti is co-founder of the Amazon Rainforest Journalism Fund, a fund launched in 2018 to support original reporting projects on global tropical rainforest issues like deforestation and climate change and building capacity for local and regional reporters based in the Amazon Basin, Congo Basin, and Southeast Asia, while also bringing local stories to global audiences. Chiaretti has been a member of the fund's Amazon Advisory Committee from its start.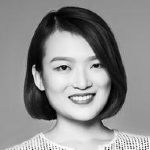 Hongqiao Liu (@LHongqiao). A CCMP fellow in 2014 at COP20, Hongqiao is a Chinese journalist and policy expert who has been covering climate change since 2010. Born and raised in China, she spent her early career as an investigative journalist, uncovering social, environmental and governance issues rising from China's economic take-off. She now writes for Carbon Brief where she decodes China's climate and energy policies. She believes in the power of journalism in fostering informed discussion, decision-making and actions on tackling climate change – the biggest challenge of our century.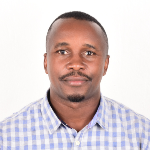 Fred Mugira (@Mugira). A CCMP fellow in 2018 at COP24, Fredrick Mugira is an award-winning water and climate change journalist, media trainer, and development communication specialist based in Uganda. Mugira is founder and managing director of Water Journalists Africa, the largest network of journalists reporting on water in the African continent, and co-founder of InfoNile, a geo-journalism platform that maps data on water issues on the Nile River basin. In addition to creating original, investigative journalism projects, Water Journalists Africa provides story grants, mentors and trains journalists in water and science communication, and designs interactive maps and data visualizations on the environment and climate change more broadly.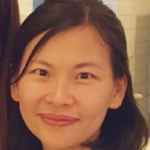 Amy Sim (@EarthJournalism). Based in Singapore, Sim Kok Eng Amy is Asia-Pacific Program Manager for Internews' Earth Journalism Network, where she supports environmental journalists in Asia and the Pacific. EJN's mission is to improve the quantity and quality of environmental reporting around the world through network and capacity-building, training journalists, developing innovative online environmental news sites and producing content for local media. After an initial career in journalism for the Singapore Chinese daily Lianhe ZaoBao, Amy joined the World Bank and spent almost ten years in Indonesia supporting community driven development and managing community arts programs across the country. At the London-based international NGO, ARTICLE 19, she led the Asia Program, working with local NGOs to exercise their right to seek environmental information and hold polluters accountable for their actions.
About the Climate Change Media Partnership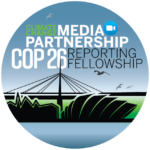 This panel discussion is organized by the Climate Change Media Partnership, a program that brings journalists from developing countries to attend and report on global climate change summits, led this year by the Stanley Center for Peace and Security and Internews' Earth Journalism Network, with support from the Commonwealth Foundation.
Engaging more national and local journalists to report on climate change, and bringing them to international decision-making events like COP26, means their audiences can come to understand what these global decisions mean, what is in it for them, and how the commitment their leaders make at COP26 and the policies they enact at home will need to be tracked and held to account.
Organized in partnership with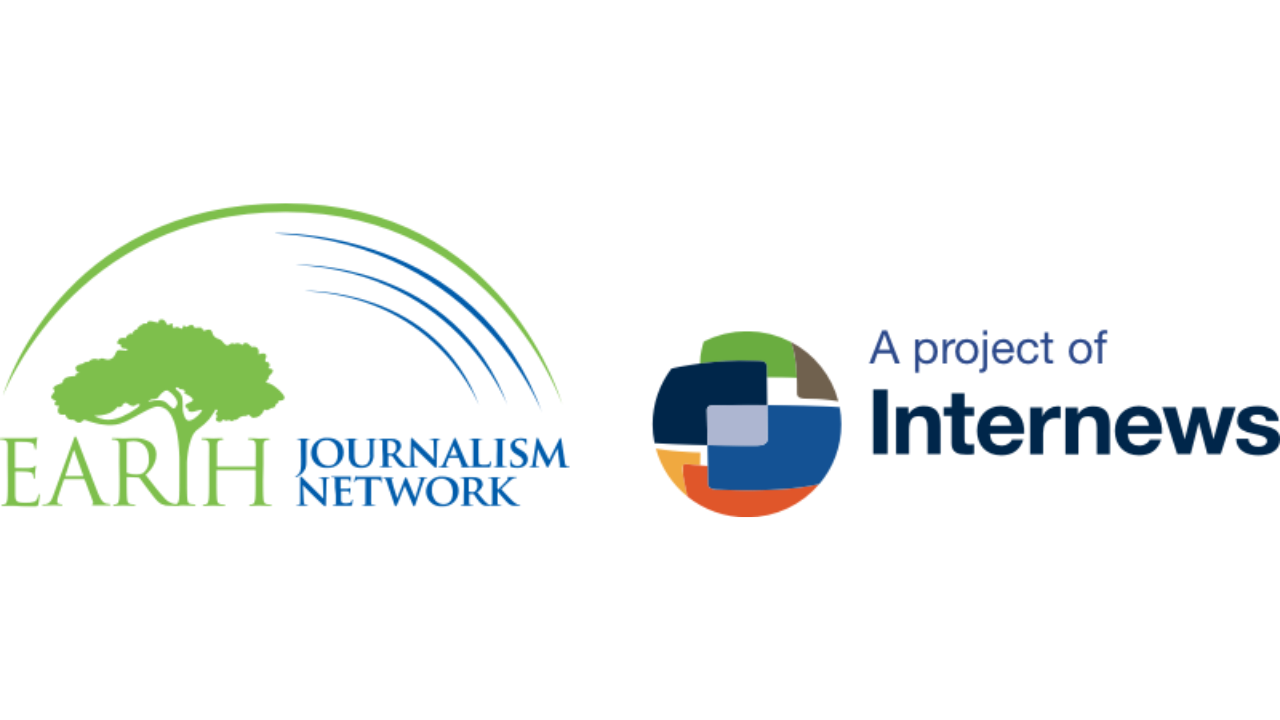 With support from