Climate Change
Young climate journalists seize opportunity to cover a week of key climate events in New York
Programs
Eight young international journalists were prolific in their reporting during a week-long fellowship to New York to cover the youth-led Global Climate Strike, UN Climate Action Summit, and related events.
"You have stolen my dreams and my childhood." These were the words of 16 year-old Swedish climate activist Greta Thunberg in her powerful speech to world leaders at the UN Secretary-General's Climate Action Summit in New York. The Summit took place during a major week of climate-related events held in the city between September 20-27. Covering these events was a group of eight young climate journalists who were participating in a reporting fellowship co-organized by the Stanley Center and Climate Tracker.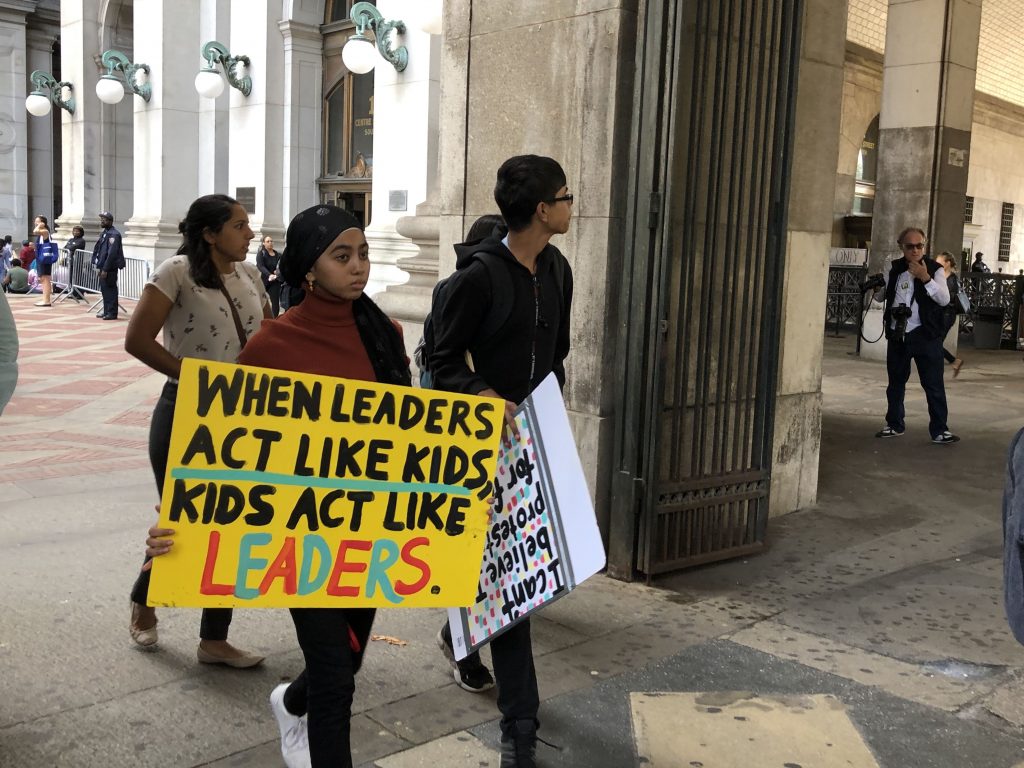 Underscoring frustration with the "adults in the room" who have failed to heed science-backed calls to urgently address a climate crisis that jeopardizes their futures, Thunberg's voice represented a growing youth and public mobilization effort that drew hundreds of thousands of people into the streets of New York on Friday, September 20 to demand more aggressive climate action.
Beyond New York, an estimated four million people participated in coordinated protests in over 163 countries across all seven continents as part of the Global Climate Strike. The Strike was timed just ahead of the Climate Action Summit, where Secretary-General António Guterres had asked countries to bring increased commitments and concrete plans to meet Paris Agreement targets.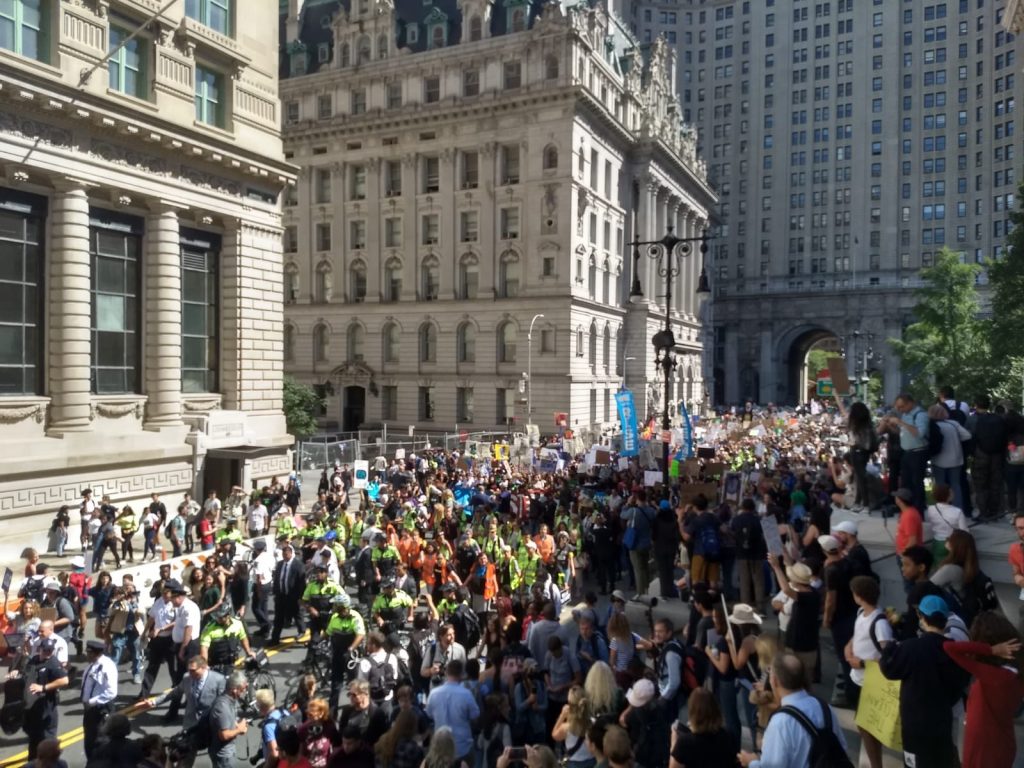 Acknowledging the youth climate movement's growing momentum, and the fact that young people have much at stake as the planet warms and solutions are deployed, the UN additionally convened its first-ever Youth Climate Summit, which was designed to allow young climate action leaders to share their ideas and engage with key decision-makers. Two days later at the high-level Climate Action Summit, one of the nine interdependent tracks for ensuring transformative action was "youth engagement and public mobilization," with Thunberg's impassioned speech setting the bar high for how world leaders should respond to increasing public support for meaningful and urgent action to avoid devastating impacts laid out in the IPCC Special Report on 1.5C released last year.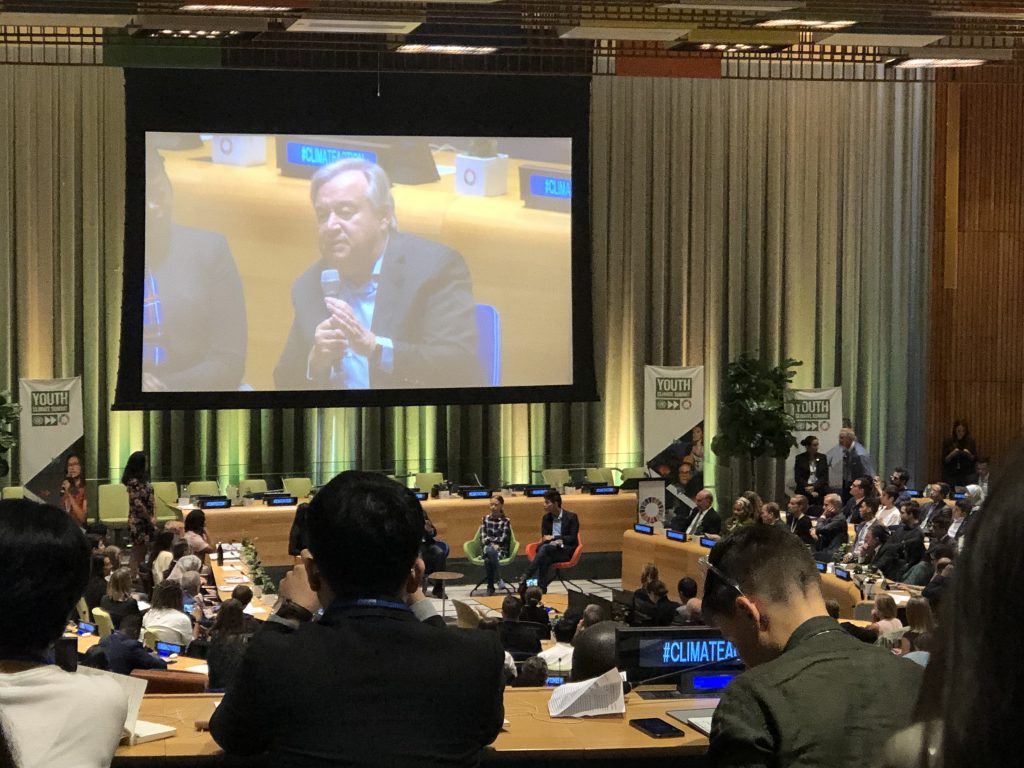 Because the week's climate events presented rich reporting opportunities—and was centered around driving international leadership and cooperative action to address the global climate crisis—the Stanley Center collaborated with Climate Tracker, a climate-focused international journalism network and training organization geared to younger journalists, to develop a fellowship for climate journalists (ages 21-31) focused on these events. The fellowship aimed to enable journalists from various countries to cover important news and developments throughout the week, while also providing training, learning, and networking opportunities to empower early career fellows to continue producing quality climate coverage over time. With so many youth-focused events, a fellowship organized for younger journalists also opened the door to reporting angles and perspectives that traditional news coverage might miss.
An emotional Greta Thunberg tells older generations: How dare you…you have stolen my dreams and my childhood…We will not let you get away with this. @ABSCBNNews pic.twitter.com/3UIMlVNgwW

— Kristine Sabillo (@kristinesabillo) September 23, 2019
The eight fellows were selected from a highly competitive global writing competition and represented a variety of news outlets based in India, Egypt, Malawi, Spain, Chile, Costa Rica, Argentina, and the Philippines. You can read more about the participating fellows here.
While fellowship activities and reporting preparations began weeks ahead of the journalists' arrival in New York, the on-the-ground program took place from September 19-26, and included a combination of reporting support and training as the fellows covered the Global Climate Strike, the UN Youth Climate Summit, the UN Secretary General's high-level Climate Action Summit, and events at the UN General Assembly and during Climate Week NYC.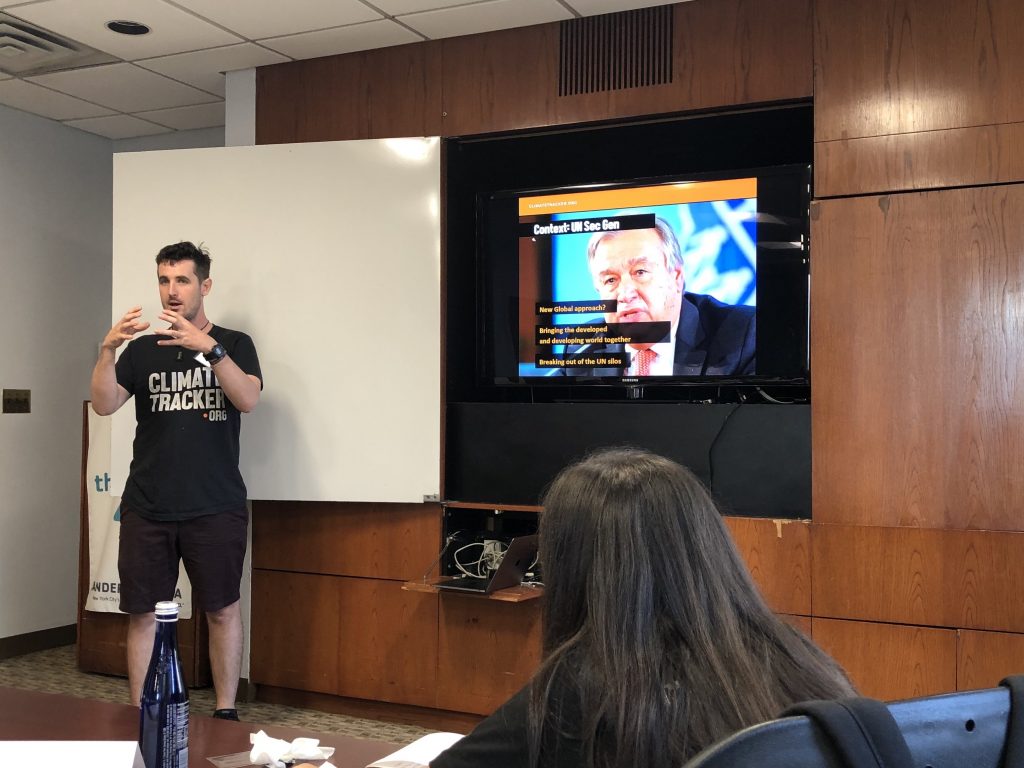 All eight fellows were prolific in their reporting, producing more than 85 pieces of journalistic content published in national publications like the Times of India, wire services such as Agencia EFE in Spain, broadcast TV networks like ABS-CBN in the Philippines, and regional environmental publications like Ojo al Clima in Latin America. Coverage ranged from youth leadership and activism, to high-level country-specific news and announcements, to progress or gaps between commitments and action at the national, regional, and international level.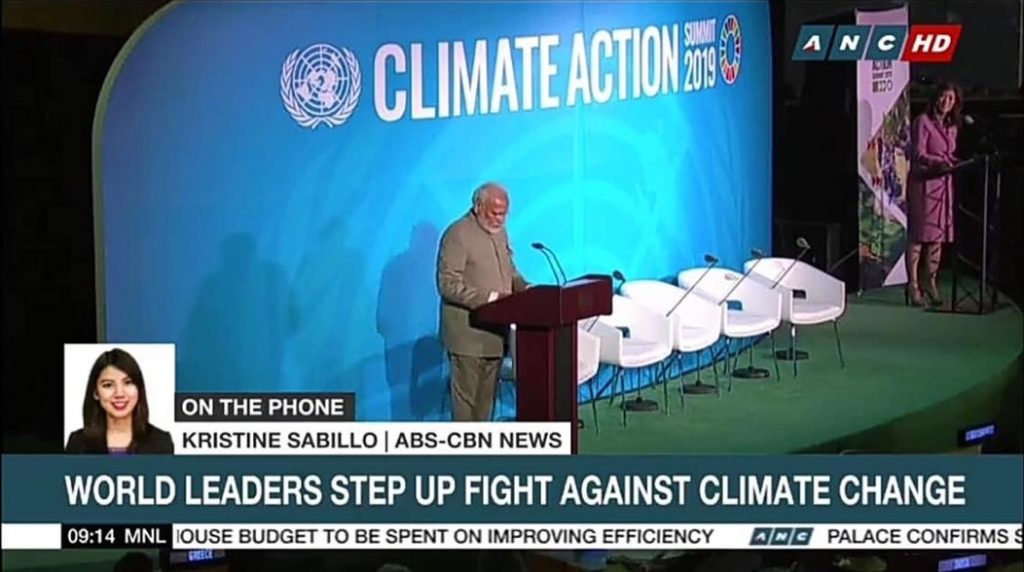 Additionally, the fellows effectively used social media, especially Twitter, for mobile reporting and to connect with sources.
@GretaThunberg abandonando Battery Park con su padre y el equipo de seguridad luego de su discurso. No respondió preguntas a la prensa. @ojoalclima #GlobalClimateStrike pic.twitter.com/2zDkkLxkZa

— Sebastián Rodriguez (@sebastianrodvar) September 20, 2019
Ayer, volviendo al hotel, me encontré por casualidad por New York con el portavoz de Energía y Clima de @WWF, exministro de Medio Ambiente de Perú, @manupulgarvidal, y me lancé a hablar un rato con él. Gracias por su cordialidad Manuel, fue un auténtico placer charlar. @WWFespana https://t.co/Lw4PPF3zCh

— Danielainmotion (@danielainmotion) September 24, 2019
Finally, four of the eight fellows urged their outlets to join the Covering Climate Now initiative to increase climate coverage globally in the leadup to the UN Climate Action Summit and beyond.