The application deadline for the 2023 Accelerator Initiative has passed. Announcement of the 2023 accelerator cohort is forthcoming.
At the Stanley Center for Peace and Security, we believe that diverse perspectives are necessary to develop effective policy solutions. This belief, along with our organization's participation in Gender Champions in Nuclear Policy, led to the creation of the Accelerator Initiative in 2019. The initiative offers a career development opportunity for early-career women or nonbinary people working in nuclear weapons policy.
Participants chosen to be part of the Accelerator Initiative have the opportunity to participate in events organized by the Stanley Center as part of our nuclear policy work for one calendar year. (Travel and accommodations are provided.)
The 2023 Accelerator Initiative will focus on nuclear risk reduction. By participating in our policy dialogues, accelerators will hone and demonstrate their expertise, expand their networks, elevate their profiles, and deepen their interest in nuclear risk reduction issues.
Eligibility Criteria
Applicants for the Accelerator Initiative should meet the following requirements:

Identify as a woman or nonbinary person working (or seeking work) in risk reduction, nuclear policy, or a related field.

Are within the first ten years of a career in the relevant fields.

Hold at least a bachelor's degree.
In addition, applicants should consider their availability to travel in 2023 to attend events organized by the Stanley Center. Participants are not required to attend every event, but will be expected to attend as many as their schedule permits.
Selection Criteria
Up to five individuals will be selected to participate in the 2023 Accelerator Initiative. For those who meet the eligibility criteria above, key selection criteria will be the following:
A demonstrated interest in risk reduction issues

Prior work or study experiences relating to nuclear policy
In addition to the above criteria, participants will be selected in order to create a diverse cohort whose members have varying educational backgrounds, sectors of previous work, and areas of substantive focus.
Accelerator Alumnae
2020-2022 Accelerators
The second cohort of the Accelerator Initiative was announced in early 2020. Due to the pandemic limiting in-person events for the last few years, we have extended the 2020 cohort's engagement with the center through 2022. It's been a pleasure to work with these women for the last few years and consistently see the valuable contributions they bring to the field.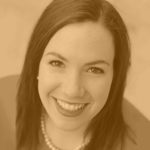 Ashley Curtis is a National Nuclear Security Administration graduate fellow and will join the US Department of Energy working on international nuclear safeguards in June 2020. She is currently a research associate at the Wisconsin Project on Nuclear Arms Control, where she focuses on developments in Iran's nuclear program. Previously, Curtis worked on arms control issues at the US State Department and at the Nuclear Threat Initiative. She earned a BA from Brigham Young University and an MA in economics and international relations from the Johns Hopkins School of International Studies, where she focused her research on the impact of open-source intelligence on nuclear negotiation strategies.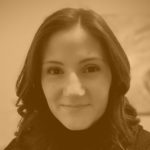 Marie Kirkegaard is a program officer at the National Academies of Science, Engineering, and Medicine for the Committee on International Security and Arms Control (CISAC). Previously, Kirkegaard was a postdoctoral fellow with the National Strategic Research Institute, supporting the Defense Threat Reduction Agency. Kirkegaard earned a PhD in energy science and engineering from the University of Tennessee, Knoxville, and a BS in chemical physics from Harvey Mudd College. Her dissertation research, conducted at Oak Ridge National Laboratory, characterized the chemical reactions that solid-state uranium compounds undergo in humid environments. Kirkegaard has also conducted nuclear policy research as a PONI Nuclear Scholar and participated in the US-Russia Young Professional Nuclear Forum.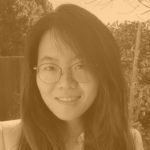 Sulgiye Park is a postdoctoral researcher at Stanford University. She earned her PhD in geological sciences from Stanford investigating the structural response of nuclear waste forms under extreme conditions. Park's current research focuses on the front end of North Korea's uranium pathway. She uses her knowledge in earth sciences to analyze uranium mining and milling processes–two major rate-limiting steps in the indigenous production of nuclear weapons. Park's research was published in Jane's Intelligence Review in 2019.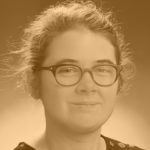 Lindsay Rand is a PhD student at the University of Maryland School of Public Policy and a graduate research assistant at the Center for International and Security Studies at Maryland. Rand's research focuses on issues at the intersection of science and policy in the field of international security. Her doctoral research will examine verification theory and application in nuclear arms control agreements. Rand is also researching the different diffusion pathways for emerging/disruptive technologies and plans to apply findings from her doctoral research to determine innovative options for arms control agreements on new technologies. Rand received an MS in nuclear health physics from Georgetown University, where her technical research included assessments of radiation detectors for the US Navy and the Federal Emergency Management Agency, as well as the development of a lightweight radiation-detection robot. Rand has a BA in physics and classical history from Carleton College. On Twitter @LRand11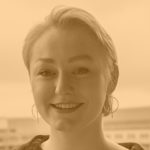 Jamie Withorne is a research assistant for the James Martin Center for Nonproliferation Studies, an affiliate of the Middlebury Institute of International Studies. In this position, Withorne conducts extensive research on emerging functions and applications of new technologies and communicates her findings to policy-oriented audiences. She also analyzes data to better understand North Korean sanctions-evasion tactics and trends. Withorne is a contributing author for Inkstick Media, a publication dedicated to "de-jargoning" national security issues. Independently, Withorne has developed and manages learnwmd.com, a website dedicated to creating a learning commons for weapons-of-mass-destruction education. Withorne has previous experience at the US Department of State, the Center for Arms Control and Nonproliferation, the American Enterprise Institute, and Columbia University's School of International and Public Affairs. On Twitter @jamiewithorne
2019 Accelerators
Catch up with our 2019 cohort of Accelerators in this article, from the farewell edition of the center's Courier magazine. Jen Spindel, Kathryn Dura, Grace Liu, Sylvia Mishra, and Chantell Murphy share details of their experience in the initiative, outline their research, and offer some advice to those setting out into the field. A full transcript of the interviews is also available.