Mass Violence and Atrocities
Researchers and journalists team up to explore security-related topics at story lab
Programs
International journalists and researchers forged new and useful connections during the 2018 Uncovering Security Story Lab at Wilton Park, United Kingdom.
While dodging muddy sections of the English countryside, and brainstorming ideas inside wood-paneled rooms lined with bookshelves, international journalists and researchers navigated opportunities for collaboration during the 2018 Uncovering Security Story Lab at Wilton Park, United Kingdom.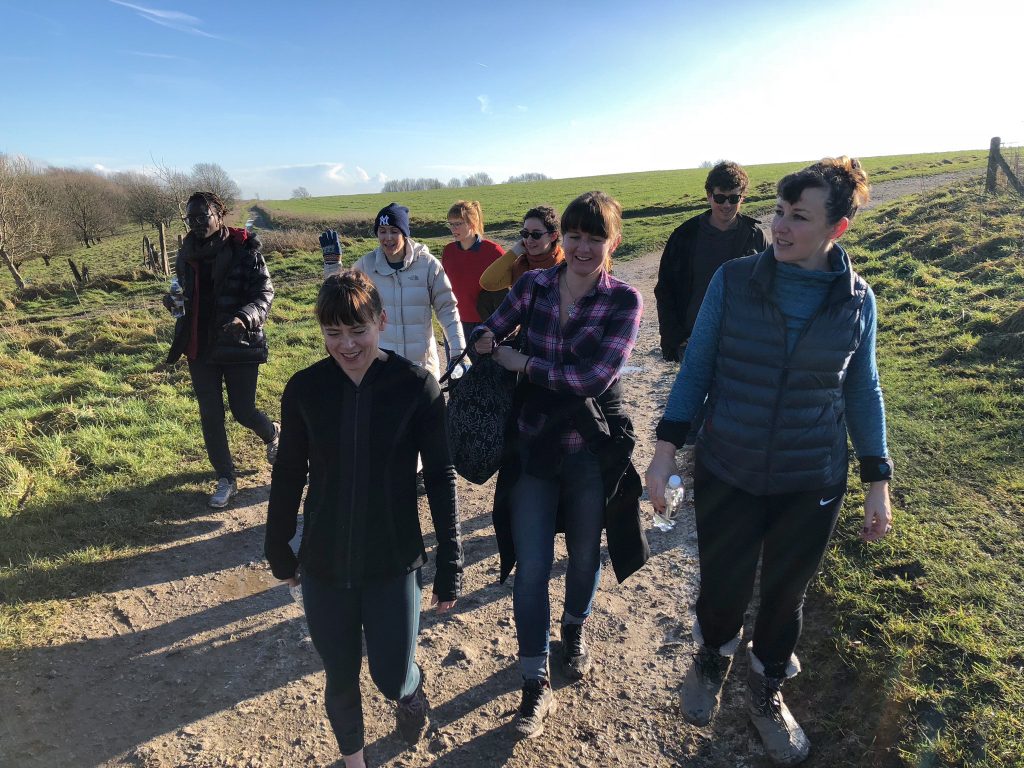 What was it?
The story lab held from January 8-11, 2018 was co-organized with Thomson Reuters Foundation and Gerda Henkel Stiftung and was designed to strengthen reporting on under-covered security threats around the world, foster fresh and effective storytelling approaches related to global security challenges, and multiply the reach and impact of published research and reporting. It was the second iteration of the Uncovering Security Story Lab held in 2016.
Journalists and researchers play a huge role in shaping the narrative around security threats and related policies, but they typically don't collaborate or really grasp how they respectively create and distribute their work. The story lab aimed to build a bridge to collaboration, and to enable rigorous research and reporting to work in tandem to better inform policymakers and the broader public.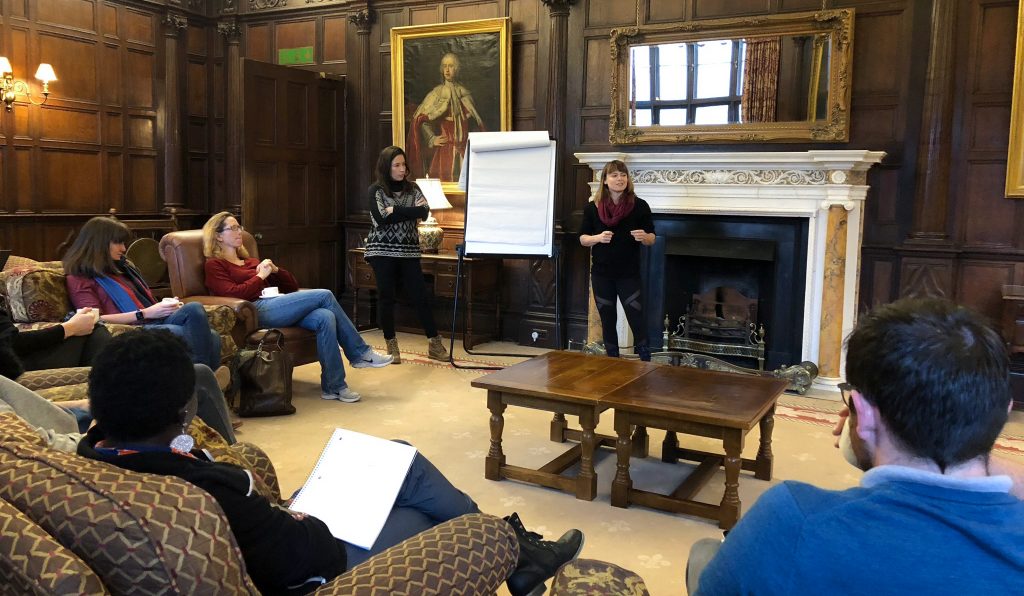 Who took part?
The 2018 story lab brought together nine journalists and 10 researchers who were working on similar international or regional security-related topics. The journalists were chosen after a global open call for applications that drew more than 300 submissions, which included story ideas that they wanted to develop at the lab. After the journalists were chosen,  researchers were selected based on how their research aligned with the story topic, and if they were open to collaboration. Participants' areas of interest focused on themes related to mass violence and atrocities, climate change, post-conflict peacebuilding, gender issues, political violence, counter-radicalization, and migration.
Starting the day at #unsec2018 hearing more about @conversationuk and more pic.twitter.com/kCdJYbzXWk

— Sarah Hartley (@foodiesarah) January 10, 2018
What happened at the lab?
The story lab included collaborative workshop sessions, discussion, story development, and training on digital storytelling tools, investigative journalism methods, and pitching. In addition to the 19 participants and the organizers, there were six guest speakers: veteran Reuters' journalists, editors from Reuters and The Conversation, and a digital media trainer—who contributed their expertise to individual sessions and engaged with participants outside of the sessions they led.
The Uncovering Security 2018 Story Lab is underway! Here, Stephen Grey, Special Correspondent, @thomsonreuters gives a masterclass on the mechanics and methods used to document stories on under-covered topics. #UnSec2018 @HenkelStiftung @TR_Foundation pic.twitter.com/YgMkRWzeuR

— Stanley Center (@StanleyFound) January 9, 2018
.@StephenKhan and @waresgemma, editors at @ConversationUK, lead a discussion about the New Information Ecosystem – Challenges and Opportunities for Journalists and Researchers and share how the editorial process works at The Conversation. #Unsec2018 @TR_Foundation @HenkelStiftung pic.twitter.com/n3bJnBu0TU

— Stanley Center (@StanleyFound) January 10, 2018
What happened post-lab?
Several weeks after the story lab, participants had the opportunity to pitch collaborative story ideas and apply for small travel grants offered by Thomson Reuters Foundation and Gerda Henkel Stiftung to cover the cost of reporting or research intended for publication. Four teams of journalists and researchers ended up winning grants to pursue collaborative projects together, and numerous pieces were published throughout 2018 and 2019 as a result.
Nigerian journalist, Bayo Akinlo, who participated in the original Uncovering Security Story Lab in 2016, was awarded a Golden Pen Reporter of the Year award in 2018, with a cash prize for second place for his feature story "Killing Fields: How herdsmen attacks on farmers threaten Nigeria's food security" – a story idea that was developed at the lab.