Climate Change
Journalists from developing countries travel to U.S. and Poland to cover two major climate summits
Programs
Twenty journalists from Asia, Latin America, Africa, the Middle East and Oceania reported on developments at GCAS and COP24 as part of the 2018 Climate Change Media Partnership.
Belizean journalist Andrea Polanco of television news station Channel 5 believes her country has become more vulnerable to climate change over the years that she has been reporting on the issue. Speaking with leaders from around the world at two major climate summits this year allowed her to learn more about international efforts at all levels to mitigate climate change and to communicate these efforts with her TV audience back home.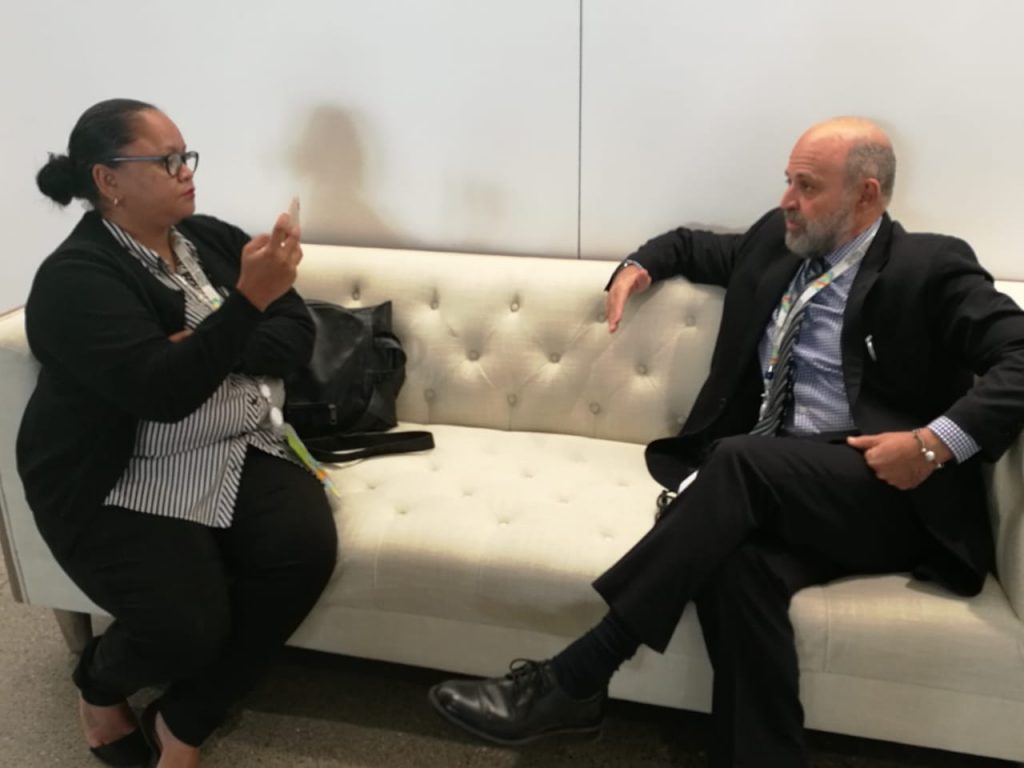 "Being able to go home and share that with my country –a country that's very strapped for resources, that doesn't have a lot of technical expertise– is just a very good example of how global cooperation is needed in the fight against climate change," Polanco said.
Polanco was one of 20 journalists from around the world who took part in the 2018 Climate Change Media Partnership (CCMP). The fellows were selected from a global open call that drew more than 300 applications.
The Stanley Center, then known as the Stanley Foundation, collaborated with Internews' Earth Journalism Network (EJN) on the CCMP, a two-part reporting fellowship for professional journalists from developing countries to attend and report on news and developments at two climate change conferences—­­the Global Climate Action Summit (GCAS) in San Francisco, California in September and the UNFCCC's 24th Conference of the Parties (COP24) in Katowice, Poland in December.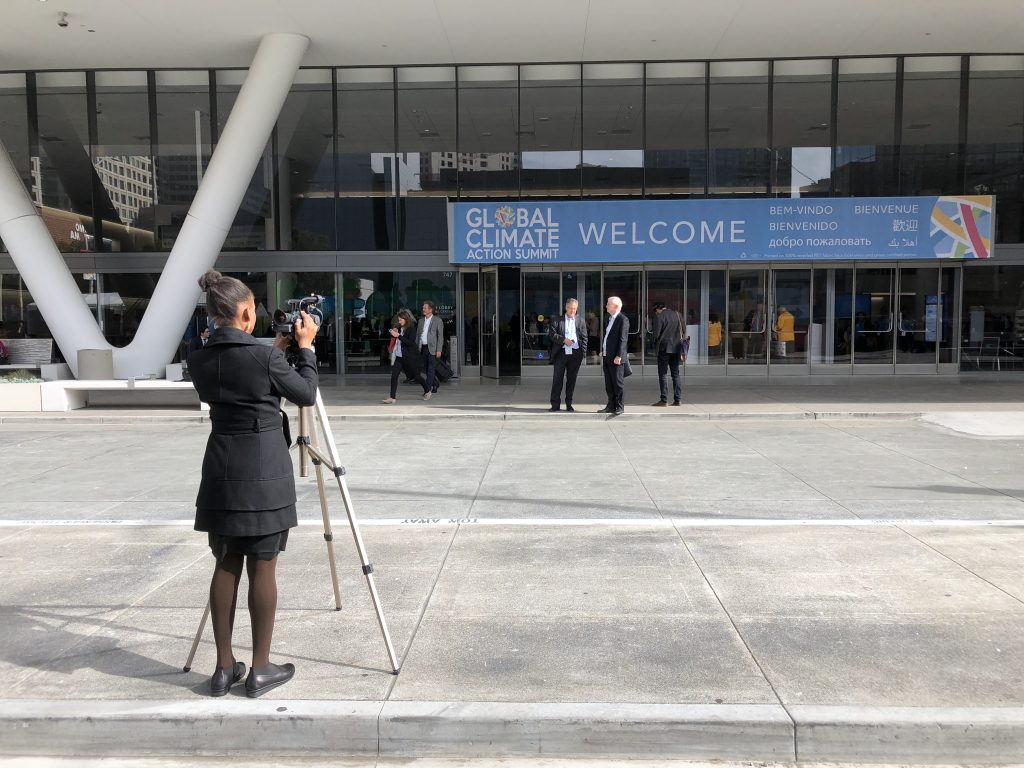 GCAS brought together a wide range of non-party stakeholders and non-state actors to showcase their actions and commitments to reduce carbon emissions in line with Paris Agreement targets. At COP24 a few months later, attention shifted from non-state actors to states as countries negotiated a "rulebook" to underpin the implementation of the Paris Agreement. The presence of journalists from non-Western countries –and especially from countries that are most vulnerable to climate change — is important at these multilateral climate events to widen and diversify media coverage, and to hold leaders accountable for the climate commitments they make.
During both phases of the CCMP, Stanley Center staff worked alongside EJN journalist trainers to help guide and support participating fellows as they identified story angles, gathered information, and produced stories on the summits and affiliated events. Programming included a full day of orientation and training at the beginning of both weeks, as well as daily morning briefings, interviews with high-level officials, group dinners, and other interactions that were intended to foster quality reporting.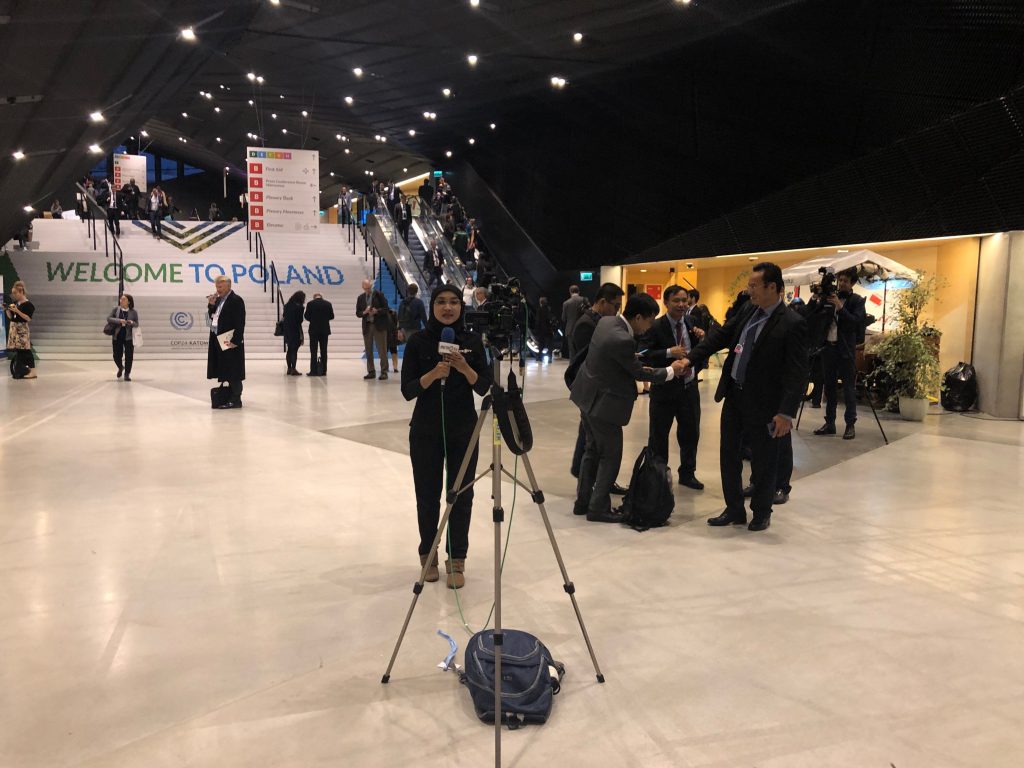 Aside from attending plenaries and side-events, conducting interviews, and filing stories at all hours of the day and night, the fellows were also able to find stories just from being on the ground where these big, multilateral events were taking place. For example, at the beginning of GCAS, hundred of activists gathered outside the venue to protest California Governor Jerry Brown's tolerance for oil and gas drilling operations.
Later on at COP24, the fellows were able to take part in a field trip to the Euro-Centrum Science and Technology Park, a research and innovation center with renewable energy labs in the heart of coal country. While there, the fellows received a presentation from the president of the park and then went on a tour with Patryk Bialas, Euro-Centrum's Director of the Innovation and Competence Centre, who is also a longtime environmental activist and was recently elected to local government as a city councilor running on a clean energy and clean air platform. Two interesting statistics the group heard from Patryk: 1) 67% of Polish citizens support coal phaseout by 2030; 2) A baby born in Warsaw today will inhale the equivalent of 1000 cigarettes in his/her first year of life just from smog and other air pollutants.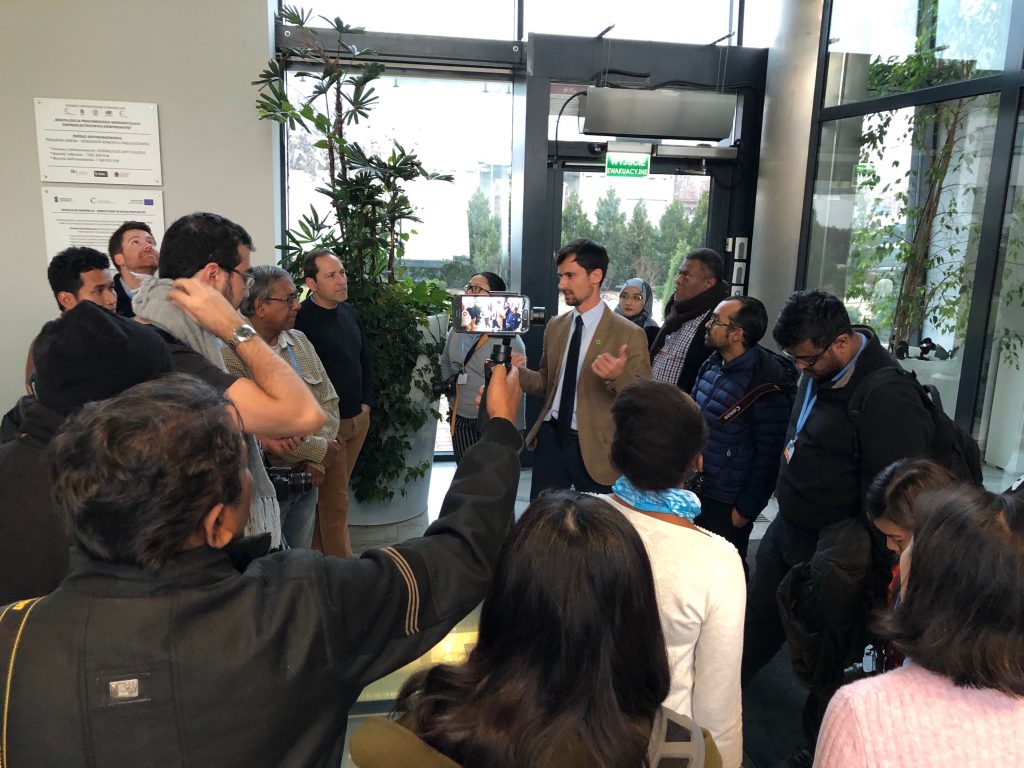 After completing the fellowship, many CCMP fellows said they felt there was more awareness among their readership of international efforts to mitigate climate change. The fellows also said they were able to connect with many new sources within their countries, some of whom contacted the fellows after their stories appeared in national or local media outlets.
As Andrea Polanco said after GCAS, "It was just so humbling to see that there are people who are united in this fight against climate change, who are doing very innovative things, who are sharing knowledge and empowering the most vulnerable people in the world who are being affected."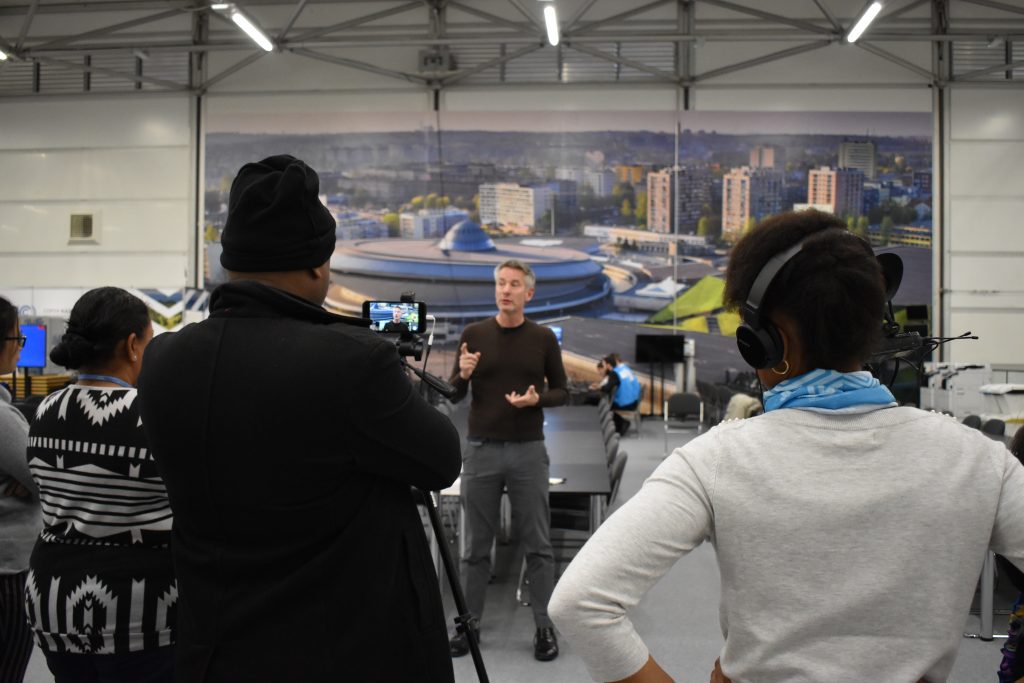 A Sampling of Stories