Exterior and Interior Renderings – September 2021
A new series of renderings from Neumann Monson Architects previews the exterior and interior features of the Stanley Center's new home.
As we approach our Groundhealing Ceremony this month, new drawings from Neumann Monson Architects show exterior elements of Stanley Center's sustainable home that will include solar panels, rainwater capture systems, insulating exterior cladding, public art, and landscaping inspired by the Mississippi River.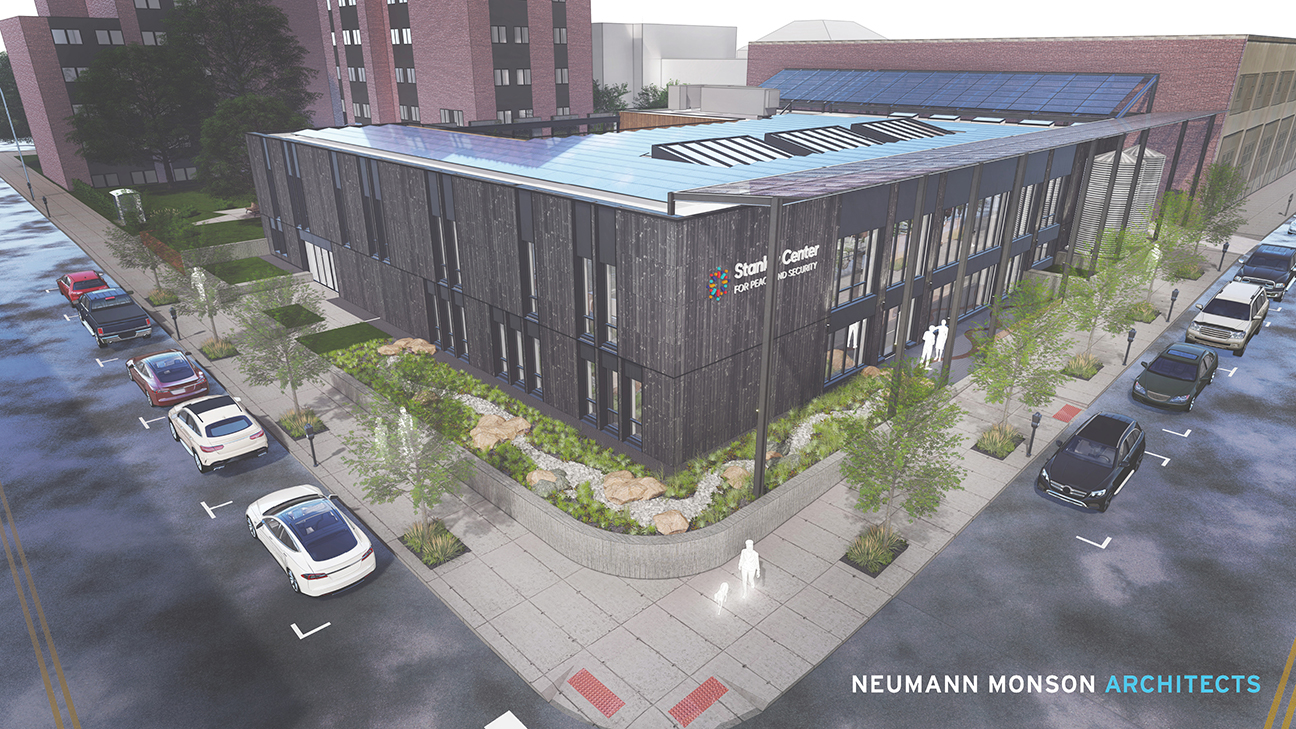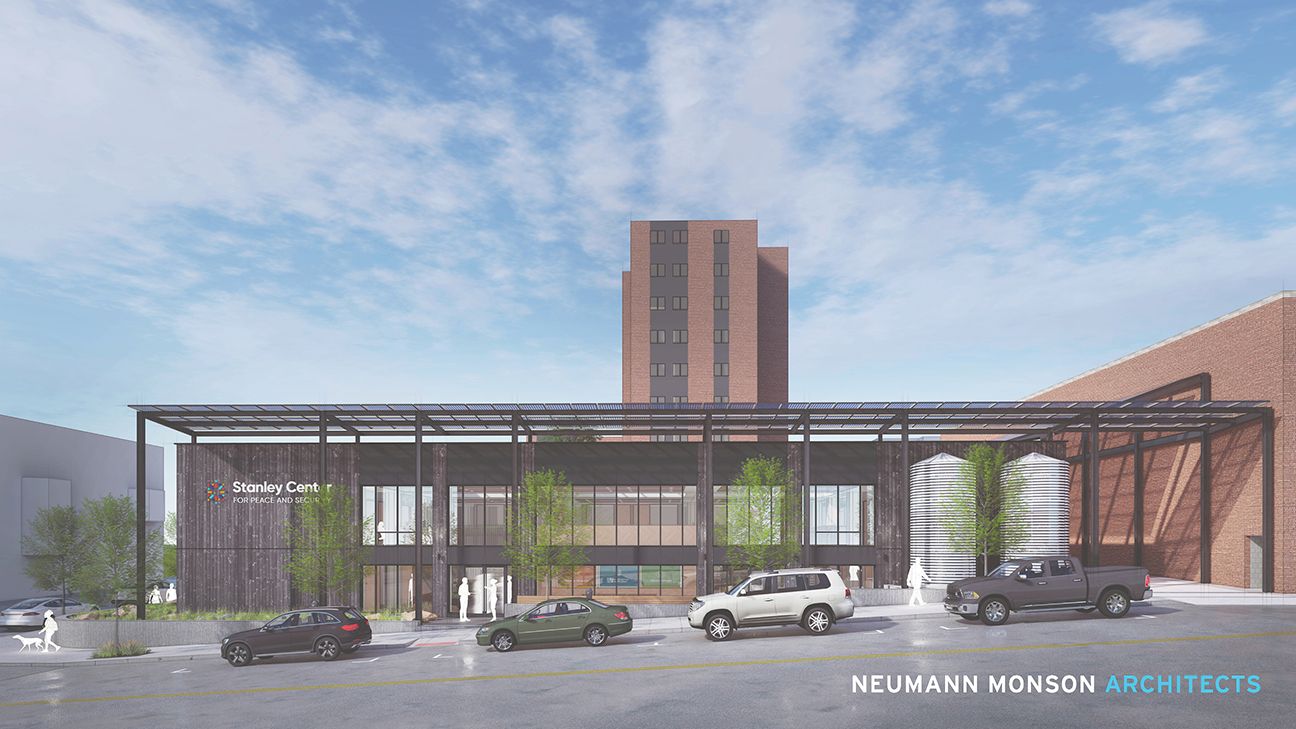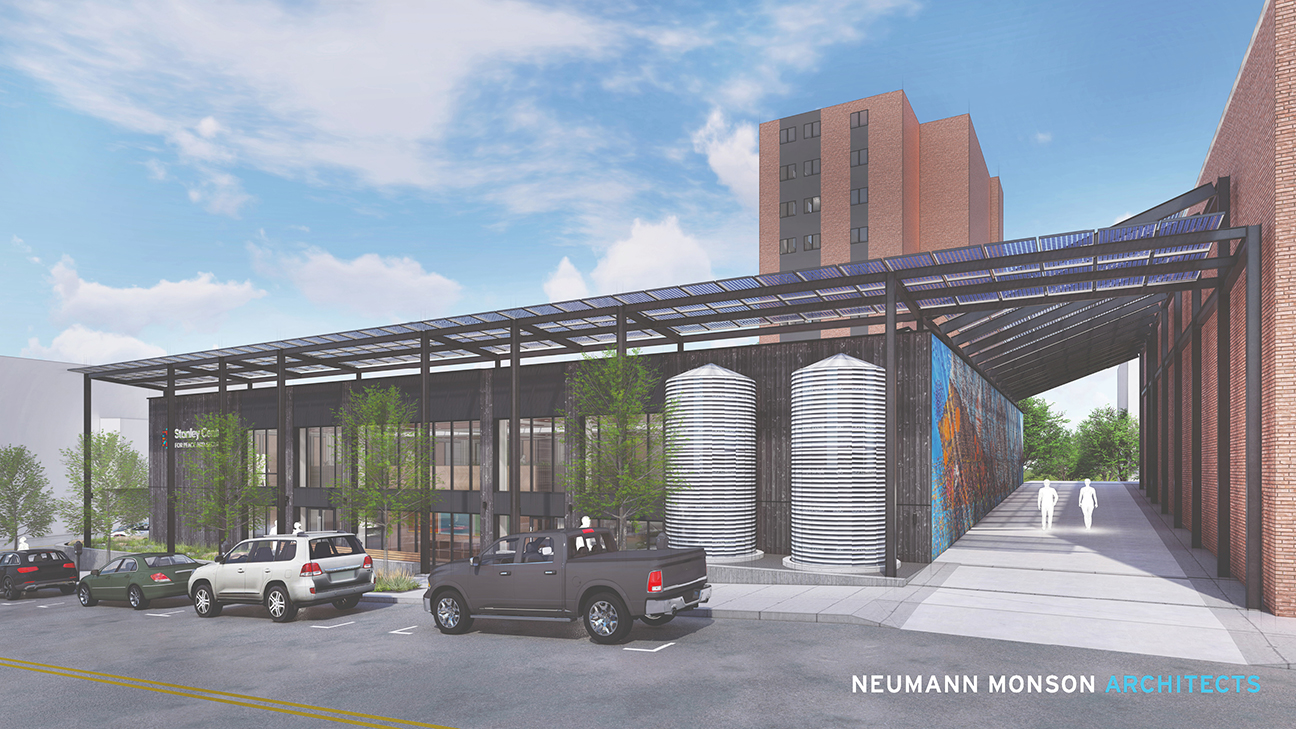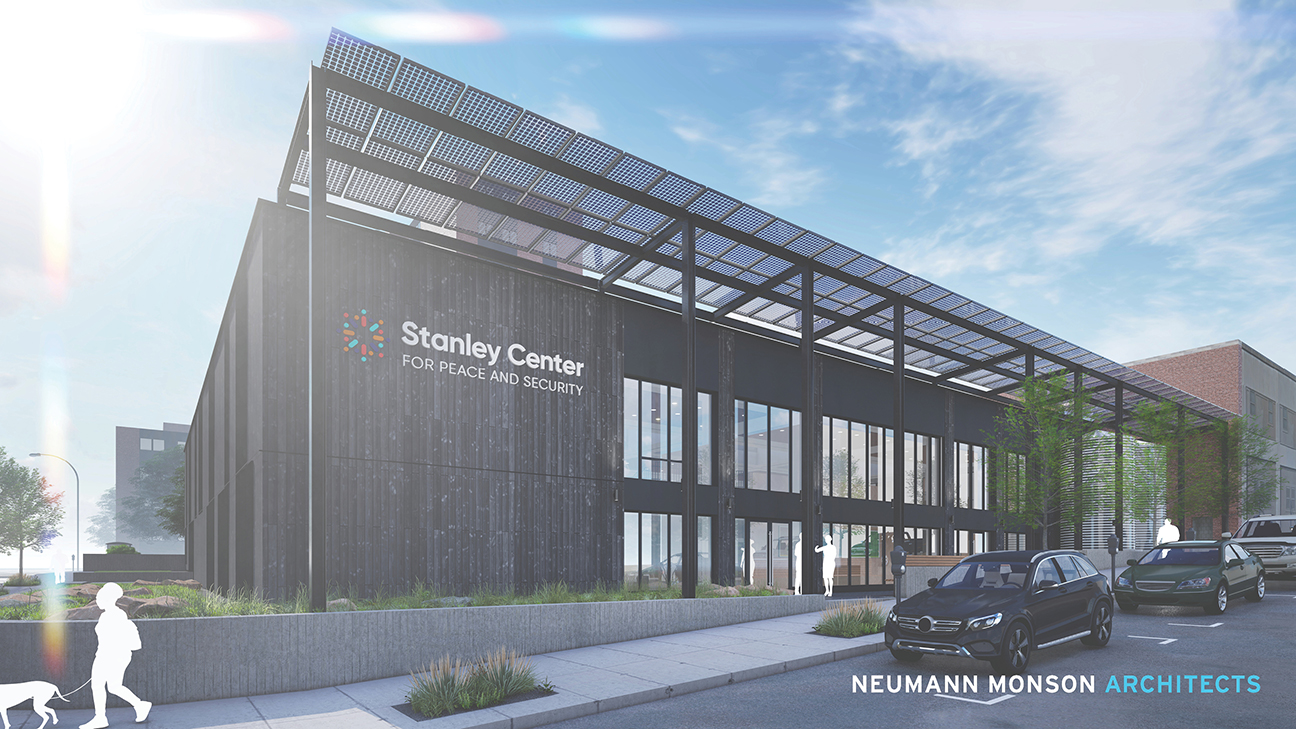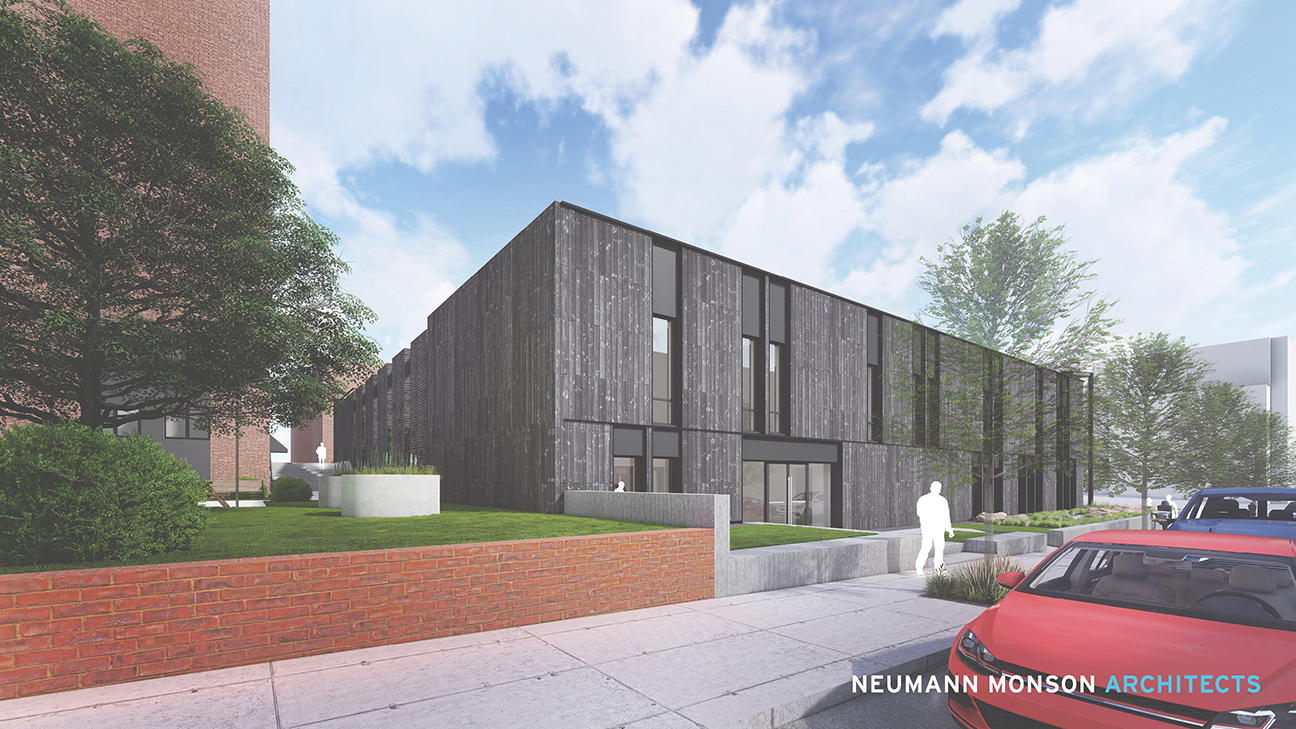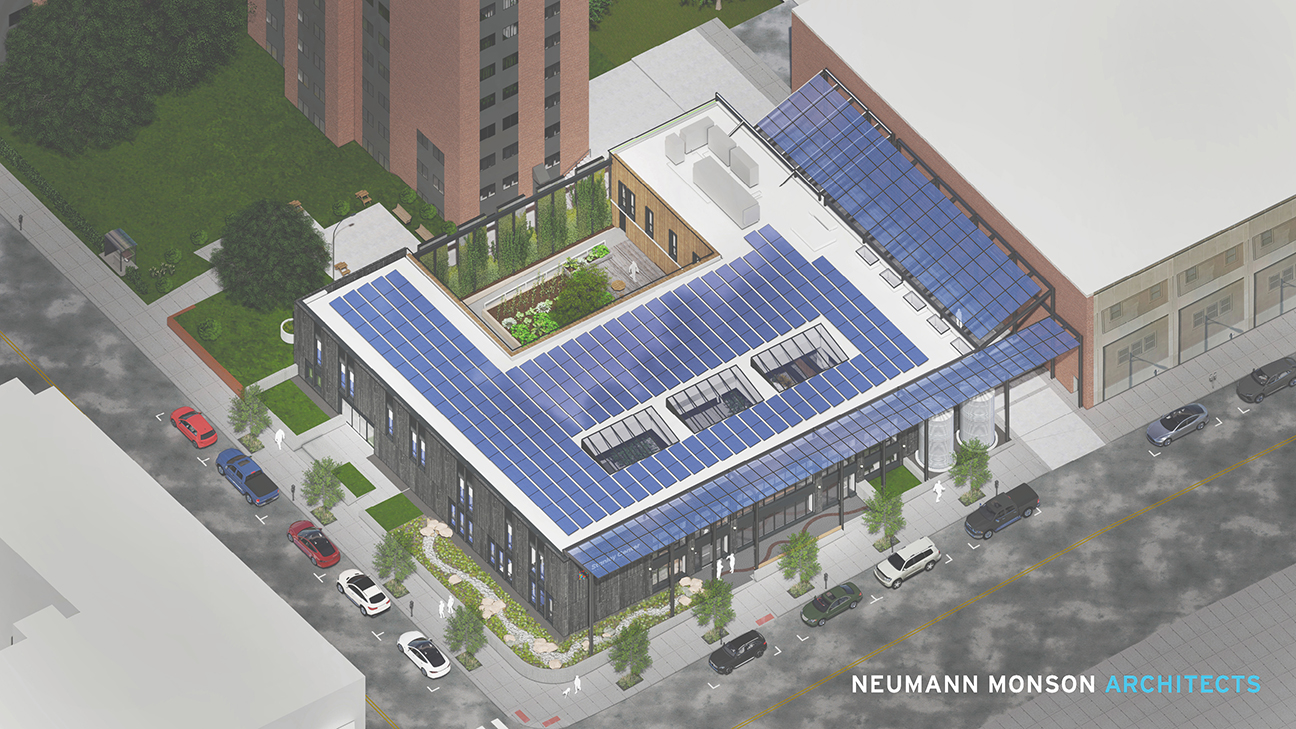 The interior spaces of Stanley Center's new home will infuse biophilic elements into a workspace designed for collaboration and wellbeing.