New Renderings Revealed – February 2021
See the early architectural drawings of the Stanley Center's new home.
In these first, early drawings from Neumann Monson Architects, we can begin to see much of our vision taking form. A significant portion of the building will be removed to make room for an outdoor garden.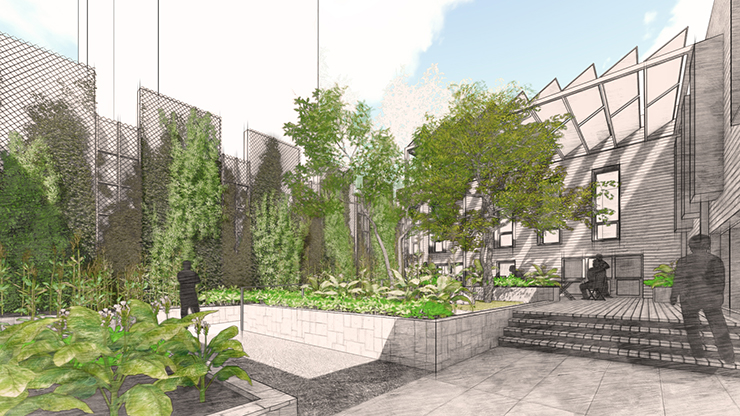 Skylights and plantings will fill the new atrium with a natural, inviting feeling.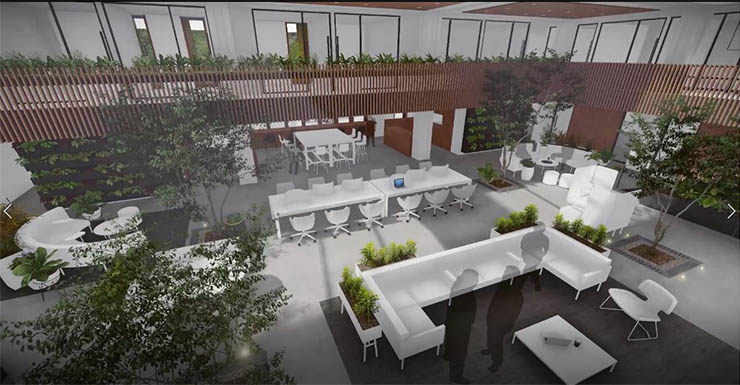 Exterior cladding will help insulate the building during Iowa's hot summers and cold winters. Solar panels and rainwater capture systems will make the building truly sustainable. And space for connecting and collaborating will be at the heart of our home.