Thoughts from the Community
Our local community survey identified creative ways that Stanley Center's new home can offer positive contributions to the Muscatine area.
In December 2020/January 2021, the Stanley Center distributed a survey throughout our community to help us identify creative ways to ensure our new home will have positive impacts and, to the extent possible, address any unmet local needs. In all, we received 129 responses from a diverse cross-section of Muscatine residents, workers, and visitors.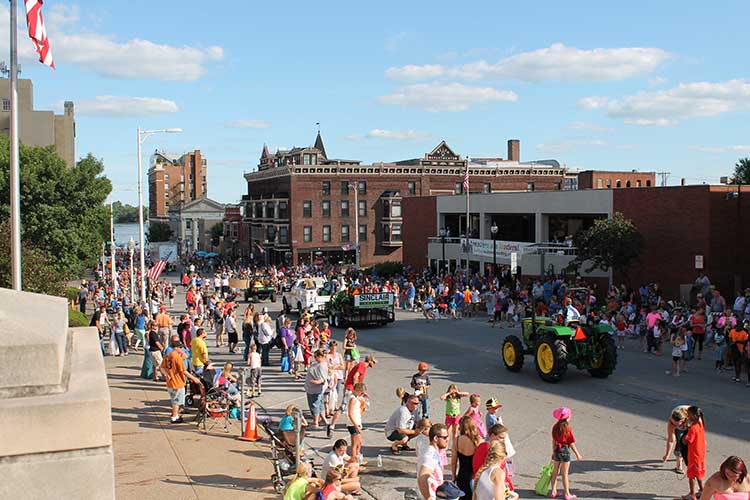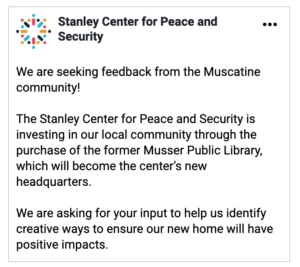 The community expressed interest in making the building:
Universally accessible.
A model for what is possible in terms of ecological sustainability.
One that helps enhance (or at least does not negatively impact) air quality.
Available for educational tours of its green technologies.
Inclusive of murals and artwork that acknowledge local culture and history.
Attractive with landscaping and green space.
Constructed from local materials.
All of these interests have been factored into the building's design. We also hope to address some other community needs identified in the survey, such as providing free public Wifi in our outdoor areas, public benches and bike racks, and free resources related to the center's work on global education and global policy.