A Virtual Conversation with Author Jason Reynolds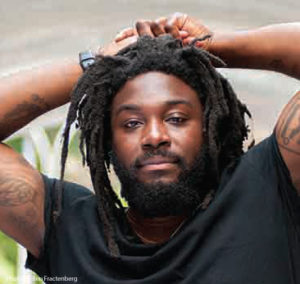 Tuesday, April 20, 2021
6-7:15 PM (CT)
In his acclaimed novels, award-winning author Jason Reynolds delves deep into real issues facing young people in the United States. Why do police treat Black teenagers differently than white teenagers? How can we confront racial injustice in our communities? Jason shines a light on these and other questions in his popular books for young adults.
As part of the Global Education program at the Stanley Center, we have co-organized a virtual conversation with Jason, New York Times bestselling author and National Ambassador for Young People's Literature at the Library of Congress. Reflecting on his own unique ability to spark difficult conversations among youth through the power of the written word, he inspires all of us to think critically about race relations.
Jason will start the dialogue with Muscatine High School 9th and 10th grade students in the morning, in partnership with the Muscatine Community School District English Language Arts program. The conversation will open to the community at-large on Tuesday, April 20, 2021, at 6 PM. We encourage our community members in Muscatine, Iowa, and beyond to read All American Boys and join Jason for a virtual conversation.
All American Boys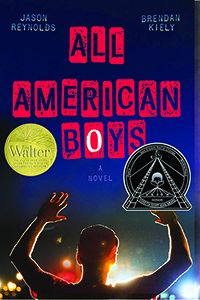 Jason Reynolds and Brendan Kiely co-authored the award-winning novel, All American Boys. In their own words: "As a Black man and a white man, both writers and educators, we came together to cowrite a book about how systemic racism and police brutality affect the lives of young people in America, in order to create an important, unique, and honest work that would give young people and the people who educate them a tool for talking about these difficult but absolutely vital conversations."
Ahead of the virtual conversation with Jason, you can purchase a copy of All American Boys at Soul Book Nook Book Store, an Iowa bookstore serving all people with a focus on Black, Indigenous, and People of Color. The Musser Public Library also has a limited number of copies of the book to check out (patrons are encouraged to contact the Service Desk to check availability).
Register to Participate
Register today for the "Inclusive Dialogue: Confronting Racial Injustice" virtual conversation with Jason Reynolds on Tuesday, April 20, 2021, at 6 PM. Immediately following the conversation with Jason, at 7:15 PM, there will be an optional small group discussion for interested participants on ways that the Muscatine community (and other communities in the United States) can confront racial injustice.
Registration is free. You will also receive a link to the All American Boys Reading Guide upon registration. Sign up today!
Partners
This virtual discussion was organized in partnership with: